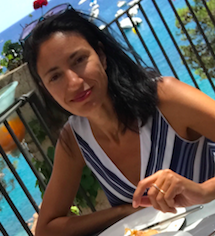 Hey, everyone! My name is Maite and I am here to help you live a healthier and fuller life simply by learning about simple food recipes and tips for you and your family.
I am just at the stage that I really need to be the best of me so I start my day by planning my family mealtimes and snacks. Yes, "Food Matters" and  I love to eat healthily but I always had to run home to cook quickly and ended with not so good choices. I really needed some help with my weekly menus.  I am always looking for simple food recipes which are both healthy and simple. I am not a chef neither I intend to be one, my intention is only to feel great and be great, save time and money when planning family weekly meals without forgetting the FUN and LOVE in doing so.
Why am I telling you so? Simply because I was not taking good care of my body or what I ate, always rushing through the day and I soon started paying for the consequences of uncontrolled stress and lack of energy. My life was totally upside down and I needed to change it. That is how I started reading books and acquiring knowledge so I could be my own doctor and take control of my body instead of just watching it aging faster and being at risk to suffer from a heart attack and depression. Yes, we can control our own health destiny simply by eating the right nutrients, since food really matters and it affects us in all aspects of our lives.
Do you also want to be healthier for a longer and happier life? So take action now and start to take care of yourself and the food you eat daily at home, so you become the expert of your body. Take the first step towards controlling your own Health Destiny, investing in food, not medicines.
Do share any experience or questions you may have with us so we can grow to be the new and best version of ourselves, at my email Maite@myfood4life.com.
Maite
Your companion on this journey of discovering your new YOU