Are you low on energy? There are supplements and vitamins that provide natural energy support by helping cope with stress or enhancing one's mood, such as green tea. These can be a great way to help supplement your energy levels when diet and exercise are not enough.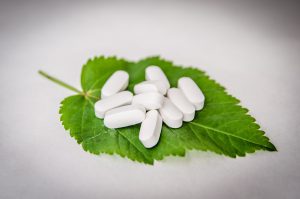 I used to forget to take my vitamins until I started feeling tired all the time and with no energy at all. No diagnosis for me, I was just fine but I was still feeling exhausted from morning to night.
I started researching about this world of vitamins as a way to improve my health.
Health-conscious consumers read nutritional labels, but it's nearly impossible to get the nutrients we need with diet alone.
To get the recommended daily quota of vitamin D, for example, you need to eat 15 eggs or 26 sardines; of iron, 414 almonds or 15 cups of broccoli. So we rely on nutritional supplements-vitamins and minerals, probiotics and enzymes-but with such a big variety of pills and products on the market today is overwhelming. And, as we have seen in recent news, some of these products are fakes.
So let's make it simple and use the right nutritional supplements for your specific health needs or the closest to your needs to improve mood, strength, energy and your overall well-being.